Factual Pieces of Information about Myself.
samantha; eighteen; forever alone; aspiring chef. 
I live in this ghetto state in the united states of suck.
I have stuck with Harry until the very end. ϟ 
My Pottermore name is ErisedLight14 !
Seventh year at Hogwarts in Ravenclaw (Gryffindor at heart). I'm also Seeker for the Quidditch team. My patronus is an otter and my wand is laurel with unicorn core, 10 1/4 inches, slightly springy.
I belong to District 4 !
All the things I enjoy in life are on my tag page, so go crazy!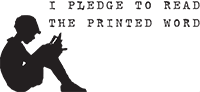 ~The Breakfast Club~ Betty Cocker and the Pancake Delirium; Aunt Jemima
Other things about me are in that little scroll thingy there ->
and that's what you missed on Glee.
~formerly: sammpruu, tootsienoodlez, intergalactic-travelstopigfarts, lumos-kedavra, tomfeltonsexkitten~
<!br/>
▲